COVID-19 UPDATE:
.
Remember, you should only be leaving your home if you're shopping for basic necessities, for one form of exercise per day, for any medical need or if you're travelling to/from work. Please take responsibility and keep children at home.'
You should only send your child to school if you have to, because your work is critical to our COVID-19 response.
If you are able to keep your child at home, you should.
#StayHomeSaveLives
We continue to provide care for children of key workers and those deemed to be most vulnerable. Should you need to contact us the school office is being staffed throughout the day (01422244471) and we are also providing parents and staff with two emergency mobile phone numbers that will be available throughout Monday – Friday during school hours should you need to contact a senior member of staff directly. The numbers are: 07745333168 - 07745334500
You are also more than welcome to email senior staff directly by using one of the following email addresses:
Mr J. Sayles, Principal – jsayles@whitehillacademy.org
Mr J. Armitage, EYFS & KS1 Vice Principal – jarmitage@whitehillacademy.org
Mr J. Boyle, KS2 Vice Principal – jboyle@whitehillacademy.org
Miss J. Roche, Safeguarding (Designated Safeguarding Lead), Inclusion and SEN – jroche@whitehillacademy.org
Whitehill Community Academy will continue to provide care provision for the children of key workers, and those deemed most vulnerable, for the duration of the 'school closure' period. This will include care through the weeks of 6th and 13th April, the scheduled Easter break.
It is our intention to provide this care and service for the duration of this very difficult time for everyone.
In the extremely unlikely/emergency event that provision could not take place at Whitehill then we would arrange care at Ash Green or Moorside Community Primary Schools. We would also send our school staff to those settings if our children had to be cared for there and would provide details of the host school's senior leaders and Designated Safeguarding Leads.
Planning for this emergency has already taken place.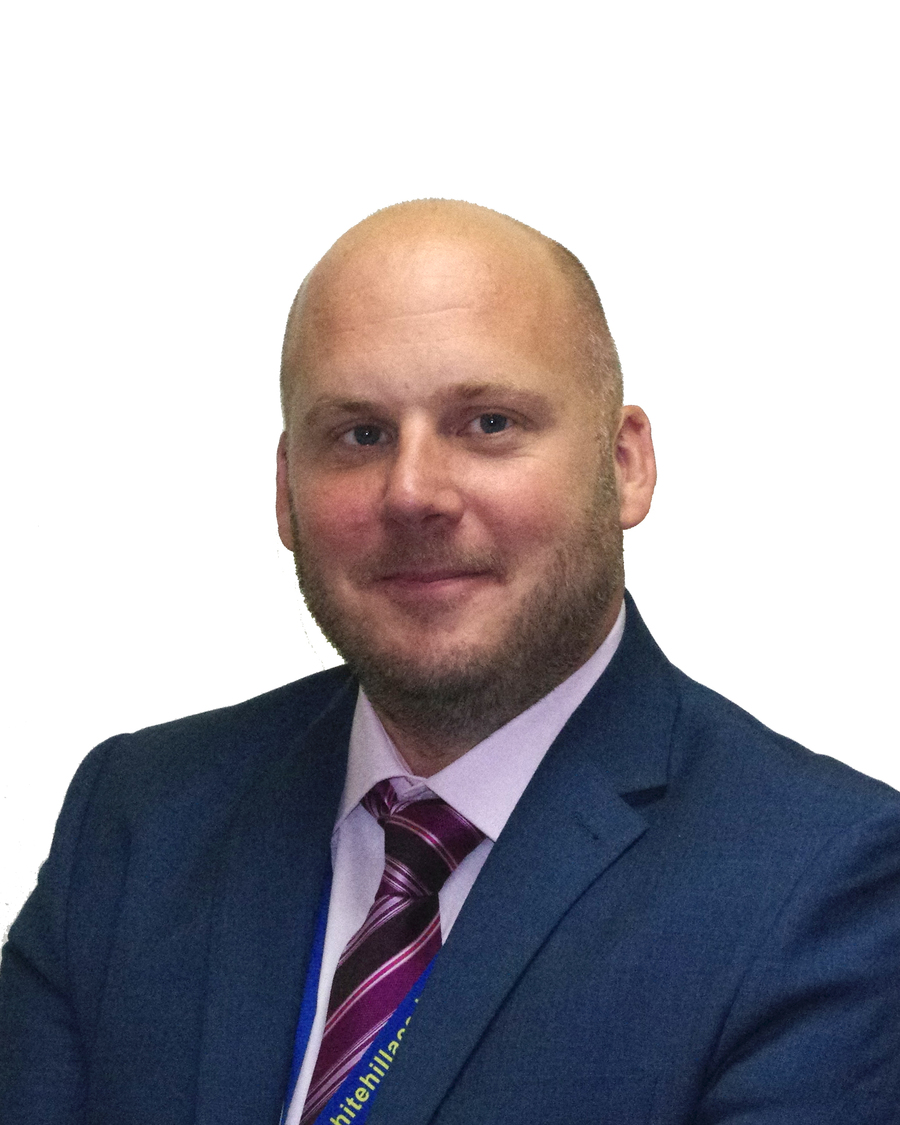 Welcome to
Whitehill Community Academy
Welcome to the Whitehill Community Academy website. We hope you find it both useful and interesting. The Information on our site is constantly being updated, so please visit us again.
It is a privilege to be appointed as Principal and I would like to thank all parents for their words of encouragement and support. Having being at Whitehill Community Academy for 14 years I am confident that myself and the staff team will continue to place the children at the heart of all we do and strive to provide the best possible experience for them on a daily basis.
At Whitehill Community Academy we are here to serve the pupils, their families and the community and we always strive to make our school a centre of learning excellence for all. Our award-winning Academy is extremely popular and this is something we are very proud of.
Should you wish, please contact me at school to arrange a visit – We want you to feel a part of our very special Academy community. We have a unique ethos and vibrant curriculum combined with a stimulating learning environment, which we would love to share with you.
The children and community within Whitehill are amazing and this is truly a fantastic school. By working closely together, with a unity of purpose, I know that we really can push forward and achieve greater things.